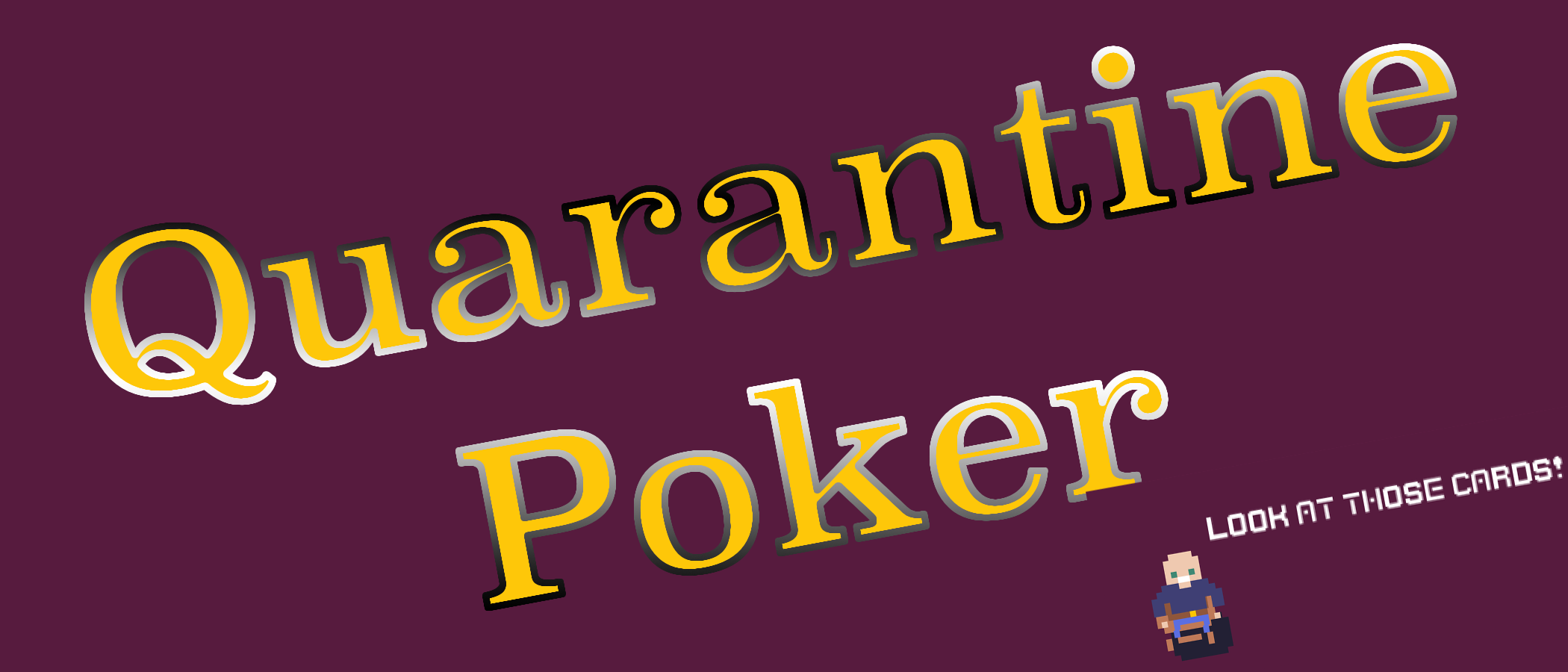 Quarantine Poker
Bored while sitting at home, in quarantine? Why not play with yourself? A simple game of poker, that is.
Four hands of cards are dealt to the empty seats at the table. You get to choose which hand you want to play! But be careful, you play against all the other hands.
Do you think you know what a good starting hand is? Think again!
--
WASD or arrow keys to move, space bar or X key to interact. The user interface cannot be used with your mouse, you have to walk over and interact with it.
--
Created for the MizJam-1 Game Jam, where 2600 people try to make a game in 48 hours using the same art kit.
music: Point Bleep Studios
art: Kenney
engine: Godot